Jonny Boucher from Hope For The Day has elevated the conversation around mental health. By shifting our discussions from reactive to productive, Johnny believes we can "identify ways to talk about the things we don't want to talk about."
Mental health is no easy topic. In a job as challenging as screen printing, taking care of yourself is crucial.
Featuring Rowboat Creative's Lucas Guariglia and Joe Zangrilli in a candid conversation about their own ups-and-downs during 2020, this is a powerful episode of the PrintHustlers Podcast. Co-host Steven Farag from Campus Ink joins us as well.
A special thanks to Johnny Boucher for taking the time to talk to with us.
We're planning to continue the conversation about mental health in the print industry as we move forward. As Johnny explained, "Taking the gamble on creating the life we want is scary."
Entrepreneurs need to be attentive to their mental health – it's a crucial tool for success.
---
Hope For The Day: "It's ok not to be ok."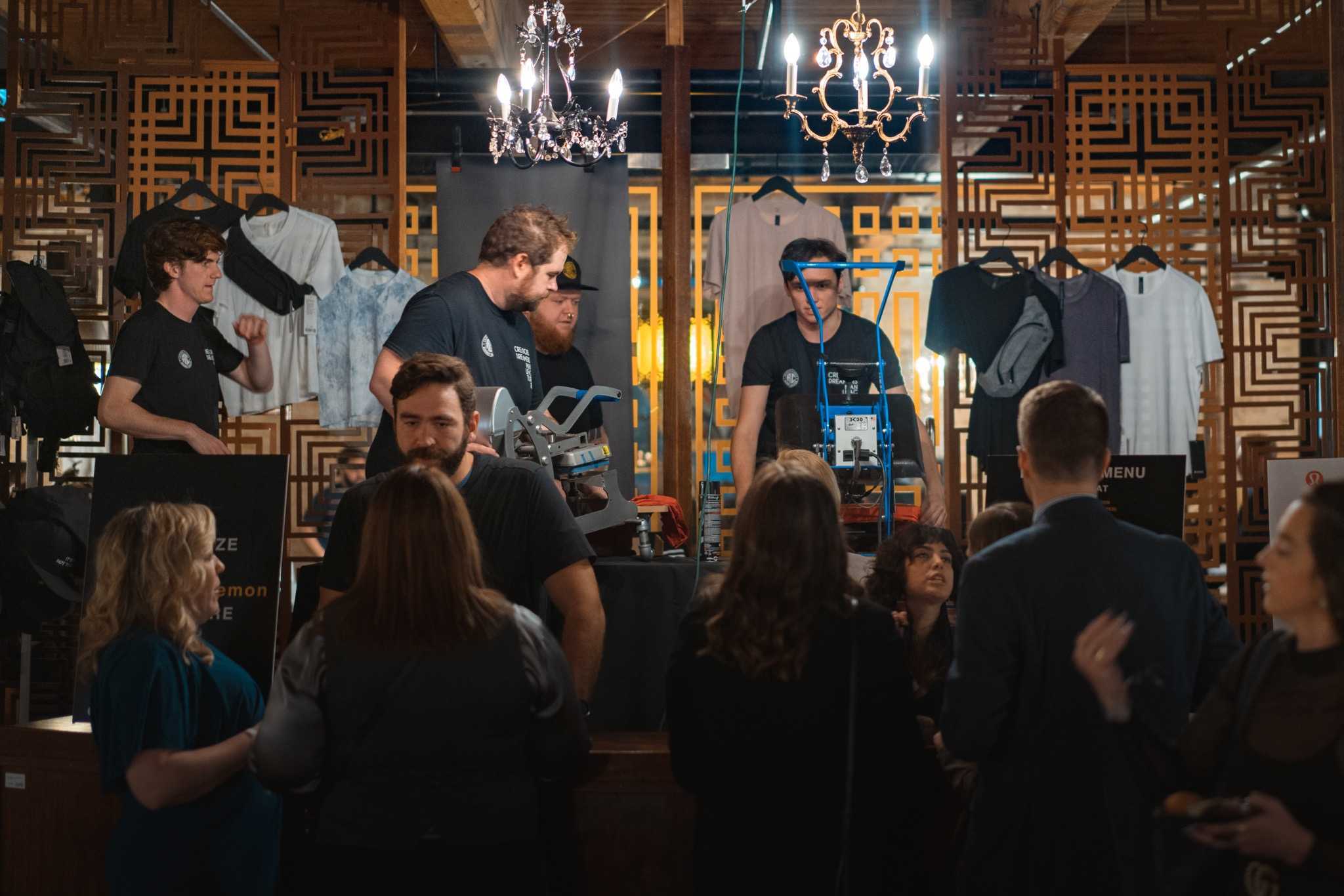 A nonprofit with an activist bent, Hope For The Day created a global conversation about mental health. The HFTD story explains that resources are desperately needed for people to use while they experience crisis.
Sip of Hope, Johnny's coffee shop in Chicago's Logan Square neighborhood, is close to Rowboat Creative's print shop. "100% of Sip of Hope's proceeds support suicide prevention and mental health education," Johnny explained.
Joe Zangrilli recounts how Johnny shook up Joe's life with a moment of candor:
Even before this crisis, screenprinting consumed my life. You look up and it's 1 PM and you've been taking calls and pounding coffee and haven't eaten anything.

I was 14 years into that routine, and then I met Johnny. Johnny took me aside and asked if I was ok. And for some reason, I was able to tell him...no, I'm not ok.

So I talk to someone now. I think I'm doing better, everyone else around me thinks I'm a lunatic (laughs).
It's ok not to be ok is the distillation of Johnny's ethos. Why should we pretend to be ok? Why can't we have honest conversations about what we're going through?
Johnny's stepped up and trained employees at Sip of Hope to help when people are in crisis – or just need to chat. The coffee shop has attracted people from across the planet because of their mission and clear-headed approach to helping people.
"It's not our job to add fuel to the fire," Johnny says. And he means it. When he talks about elevating the conversation about mental health, he's taken real steps to make that a reality.
Johnny's tips for wellbeing and mental health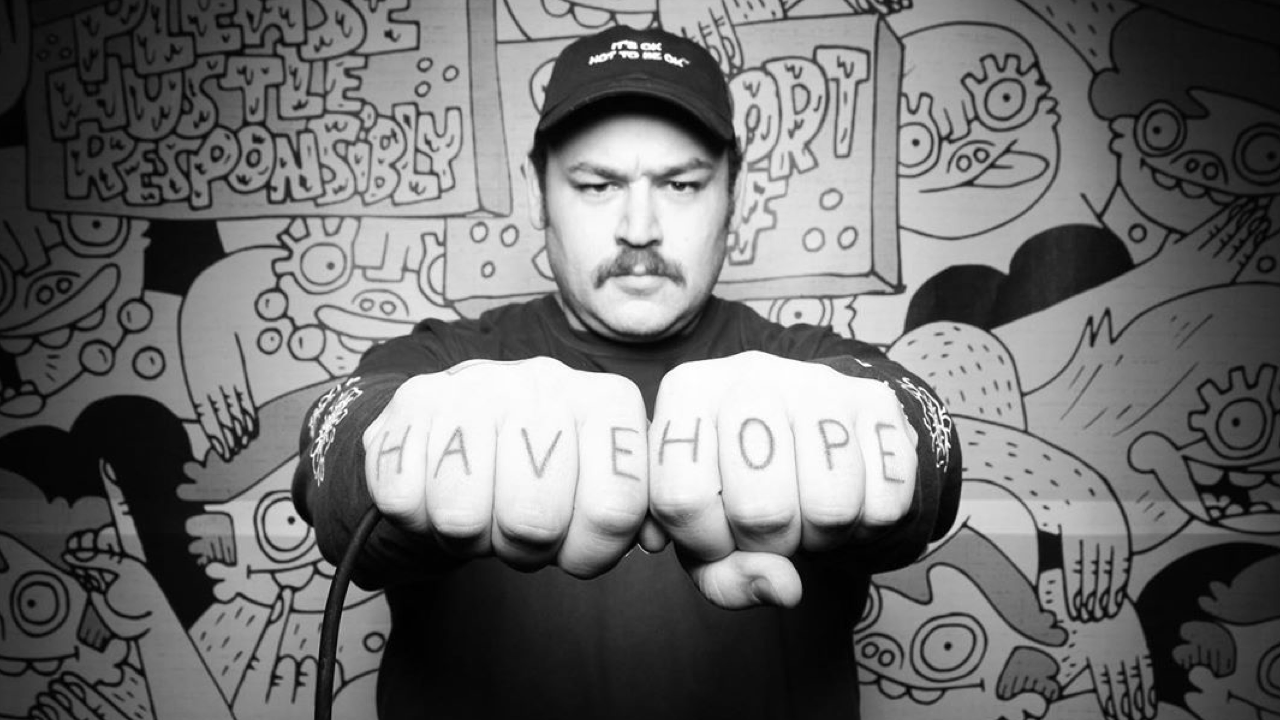 Johnny's outlook is simple and healthy. "I challenge myself with 19 things, it's like my coronavirus checklist." Each day, he takes stock of his actions. He puts a sticker under a box with a goal if he's hit the goal during the day.
Small actions add up.
Here's how Jonny thinks print shops can stay mentally healthy right now:
Keep a routine

Get up at a set time, all the time
Keep sleep as a priority
Accomplish things like yoga, working out, and walking your dog before you face the world

Make a personal challenge board

Give yourself a sticker every time you achieve something
Keep it simple: "Wrote Blog," "Didn't Drink," "Emailed Customer"
Reward yourself and keep it structured

Avoid the news cycle

It's poison right now
It's an easy way to lose control
It feels good and important in the moment, but it's actually harmful

Stay out of conversations you can't control

Keep control when possible
Don't be afraid to say no
"Don't try to formulate a plan when no one really knows"

Be a leader

"This is when leadership really shines," Johnny says
It's ok to say "I don't know"
Share positivity and strength with your friends, family, and team

Eat, sleep, exercise

Vital to your wellbeing
Eat well, avoid too much alcohol
Stay on some exercise regimen

Shut the computer off

Even if you can work all the time, don't
"Once 5 o'clock rolls around, that computer goes down!"
Set screen time limits and stick to them
Johnny Boucher's outlook is something everyone needs. It's a gut check that reminds us we can take control of our lives and claim our time. "Understand that you're probably operating at 50 to 60% capacity at best right now," Johnny said, adding, "And that's okay." Even making a small step can yield big impacts over time...and most of us have lots of time right now.
"We're going to get through this," Johnny urges. "Keep your mind and head as clear as possible right now."
Join Johnny on his mission to elevate the conversation around mental health at Hope For The Day.
---
Want to learn more about Rowboat Creative and Campus Ink? Here are three more articles about these amazing screen printing businesses:
Printavo's team thanks you for the opportunity to help your business grow and get organized.

From our simple shop management platform to our valuable online stores offered through Printavo Merch, we're here to help thousands of print shops across the world realize the business they want to be.
We'll see you soon!